A sock update before bedtime...
Well it's late and I'm tired but my super long socks are done!

Check it out!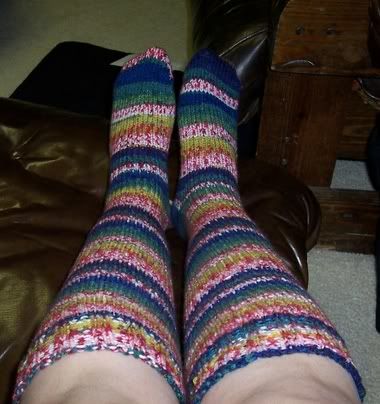 And here we are with the prerequisite 'comfy pose':





I'm so happy! No the pattern doesn't match but I think they're great anyway. And I have nearly a whole skein of the yarn left. I guess I'll have to make myself some ankle socks out of it too. :)
I guess I should start my Sockapaloooza pal's socks too! I'll start them tomorrow. :)

Well, bedtime! G'night all!