*booty shakes* Go Urbanpagan! It's your birthday!
Yup. I'm 33 today. And I feel fantastic! My first classes as a college student (again) start this

evening

, and I got my

sockapalooza

4 socks too! Check it out: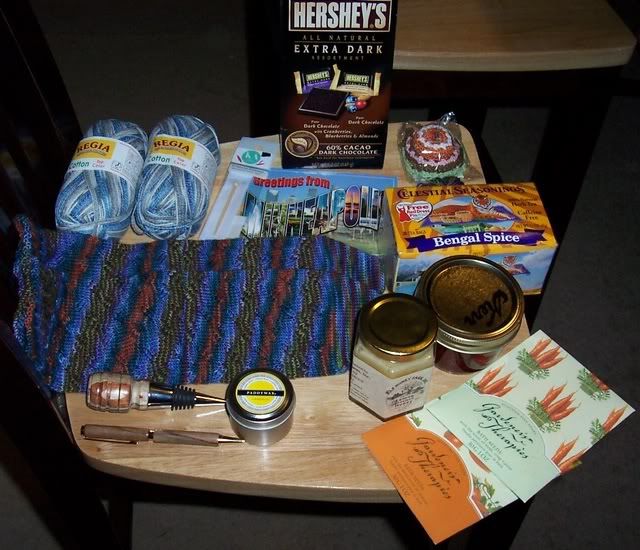 She sent me the most amazing box of goodies! And just for the record, the socks fit perfectly. I'm wearing them at work right now. ;) She sent me some yummy looking jam that her kids made: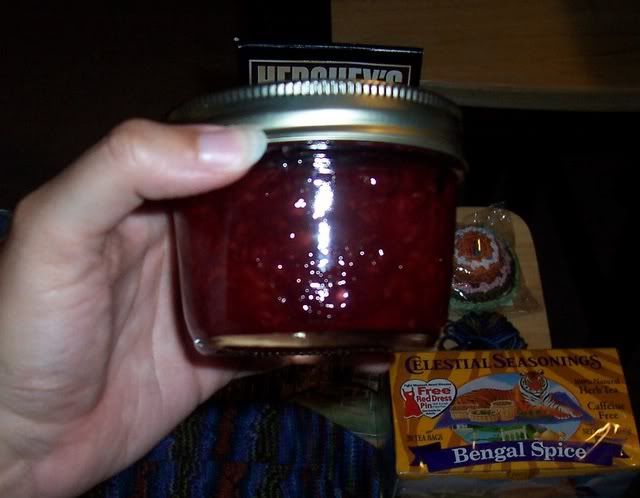 I can't wait to have some of that! :) She sent me some yummy dark chocolates that Eric promptly broke into. *shakes fist!* But he only had the one. She also sent me the most lovely hand made pen and bottle stopper. Just gorgeous! A nice tape measure that looks like a little crocheted cake. Too cute! Some tea, some bath salts, and some honey cream. Oh... good stuff!
And check out the detail on these socks. And the colors... I just love them!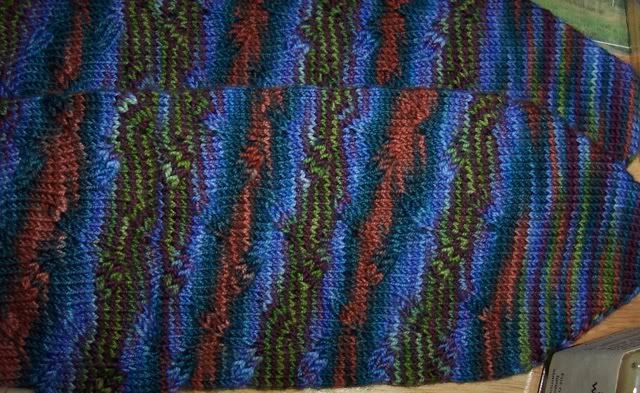 Thanks sock pal. You are AWESOME!
As for my socks... well, I'm nearly done. :P (I'm such a bad sock pal this time around.) I normally would have had them done by now... but I started late and well... you know how these things go. You ever knit for anyone at the last minute? Yeah. Thought so. :P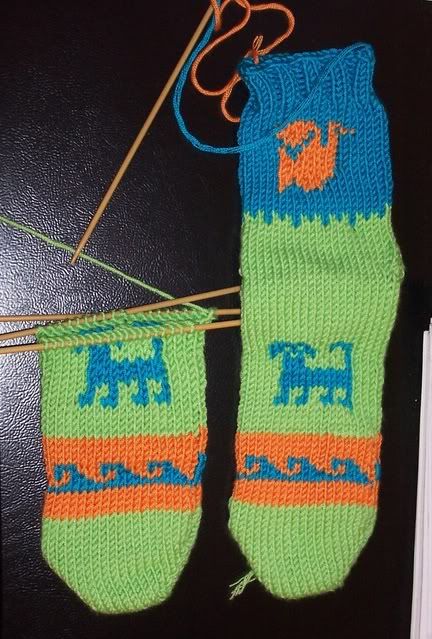 But I'm much happier with this fix than before. The bird is supposed to be the bearer of good news. :) Hopefully that means she'll have her socks soon. *laughs!*
Well back to work I go. I think I'm going to go treat myself today. Yeah. I need a cupcake.