Hats, hats, hats, hats...
Apparently this yarn really likes being hats. I finished one the other day and I am flying through the next one. I just might finish it tonight. :)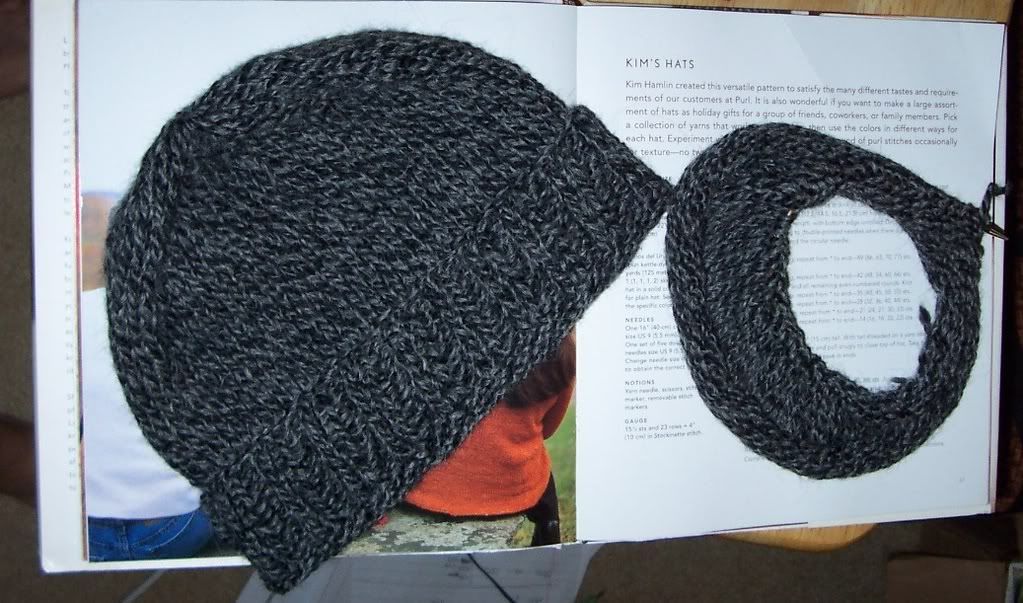 It's great yarn too. Really

snuggly

and comfy.

Oh these will be great! :D

Now I've got to start the socks for Eric.
Finish some little sweater ornaments for everyone at work.
Finish my paper.
Study for finals.
No pressure.