Yes I am indeed still alive.
If only just barely. It seems that working full time and taking four classes at the same time might have been a bit too much.
I'm still catching up on all my sleep.
In the end I did worse than I had hoped but truly better than I feared. A-, B+, C+ and a C. Oh well. Right now I only have one class. Forensic Chemistry. This summer is gonna be so easy! Well not the class... but the ability to focus on only one class... sweet.
Most of my days were spent studying. Or attempting to sleep. That was pretty much it. Here's a shot of me studying with a little 'help':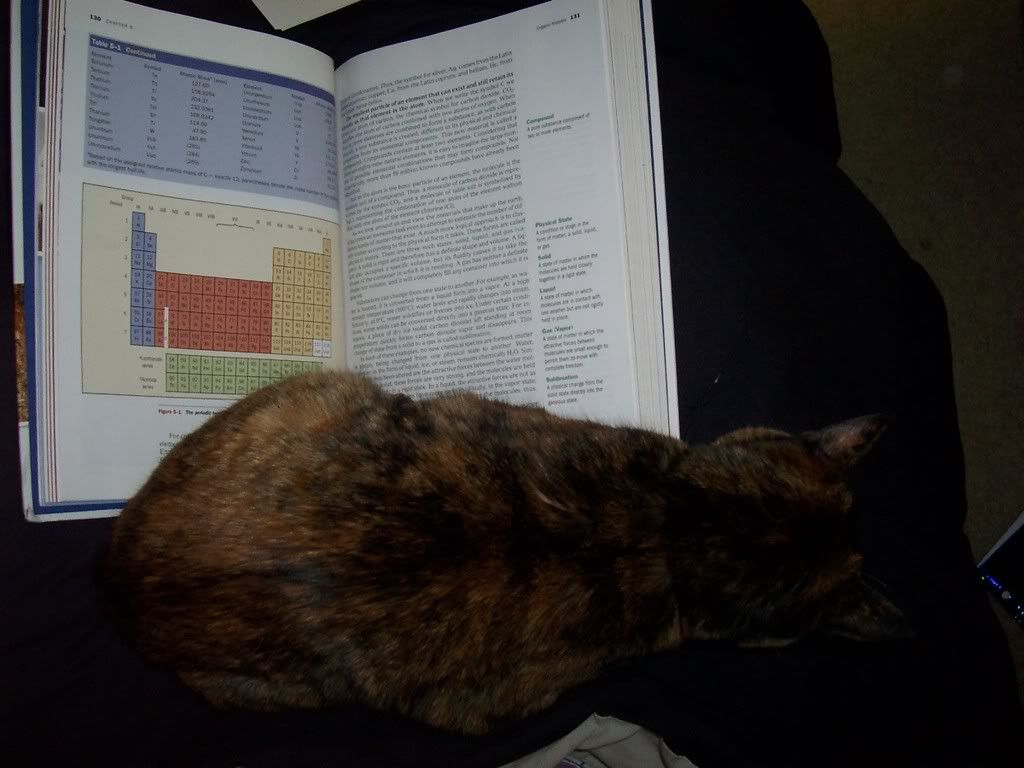 I know she thinks she's helping but she's really not. :P
Now are you sitting down? I did manage to get some knitting done in there during that insane time of no sleep and lots of coffee. And I managed to finish I Do. I know, I can't beleive it either!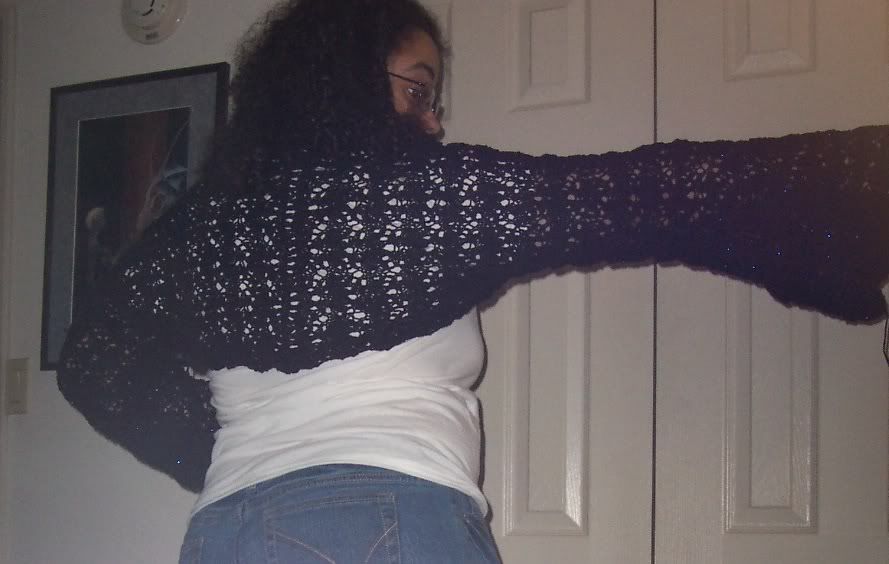 For the record these pictures were taken at 1am... that's why I look so torn up. :P
It's finally done and I'd never knit it again! The beads were a good addition. They look lovely. But the bells of the sleeves don't match. One is wider than the other. To hell with it, I'm going to wear it anyway! I earned it. No one should ever be allowed to design a pattern and plan a wedding at the same time. Good gawd it was a hard pattern to follow!
So much else has been going on as well... but I don't nearly have the time to update everyone it. I promise to do it this weekend.
See you all soon!