Dude! Entrelac is awesome!
So a long time ago I mentioned that I was in love with the Entrelac socks from Interweave Knits. You can find them
here
. They are the first ones pictured. And yet, I waited. I thought, maybe some day... Then my cousin gave me some Knit Pick Essentials yarn that I thought I would use some time and while going through my stash the other day, I found some Knit Picks Socks Memories yarn I had forgotten I had. Voila! Yarn that would go perfectly well together and they weren't on the needles?! For shame!
So I started them and here they are so far: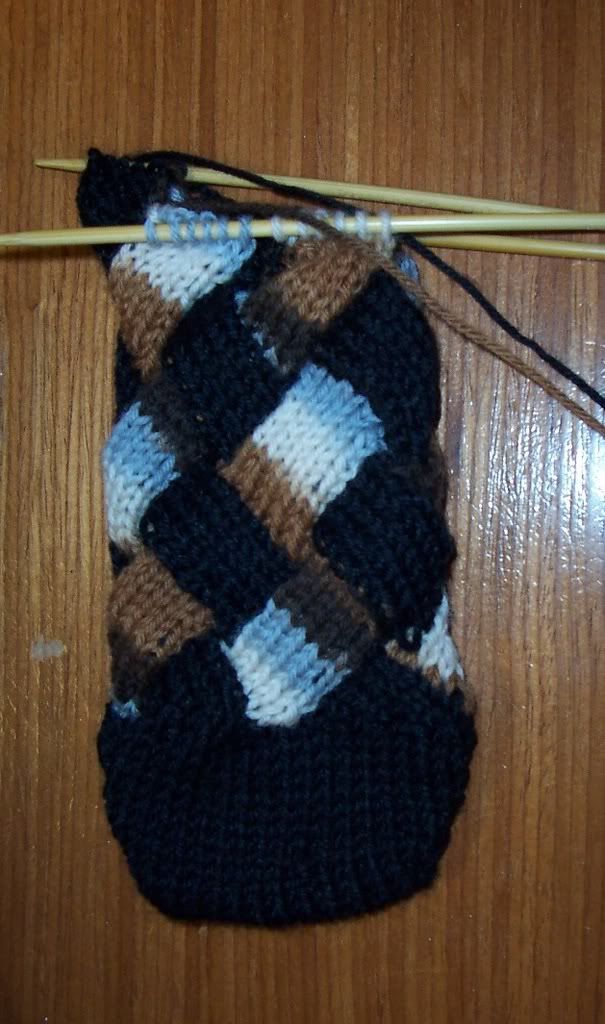 I love them! I'm not going to make them as tall as I don't have enough yarn to do so, but I'll make them normal height I think. :D And they are very easy to make too. I don't know why I was so daunted by emtrelac. It's easy! Just very, very time consuming!
While I was at my
cousin's house
over Labor Day weekend, I started a cardigan too. I started the Tilted Duster from Interweave Knitting. You can find it
here
. It's the one in the third row down, center. I fell in love when I saw it! And lo... I had 18 balls of gray Knit Picks Wool of the Andes lying around. :D
Here's how far I've gotten: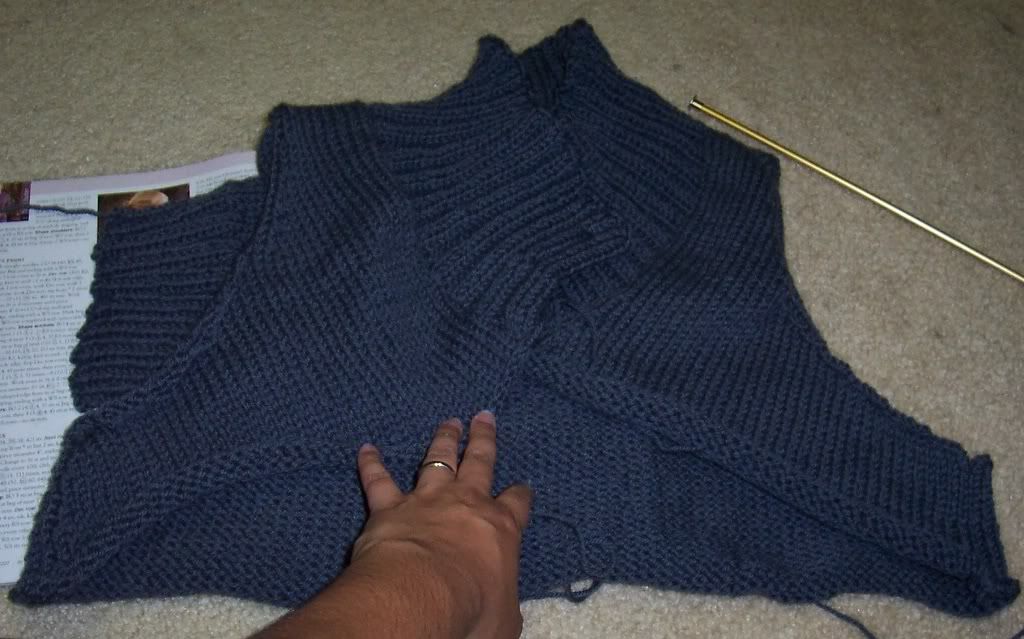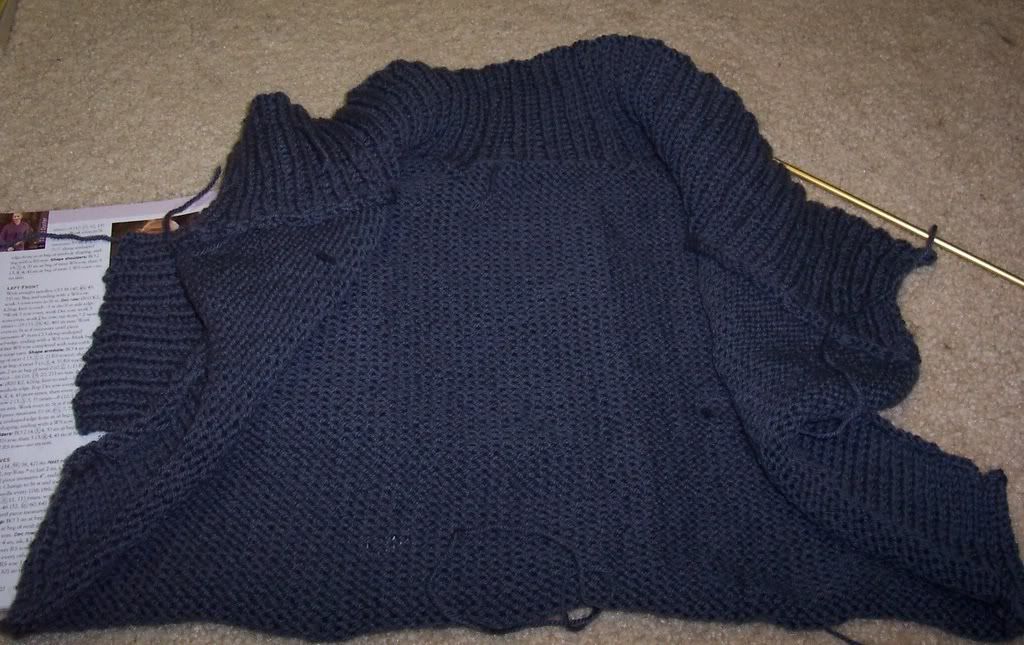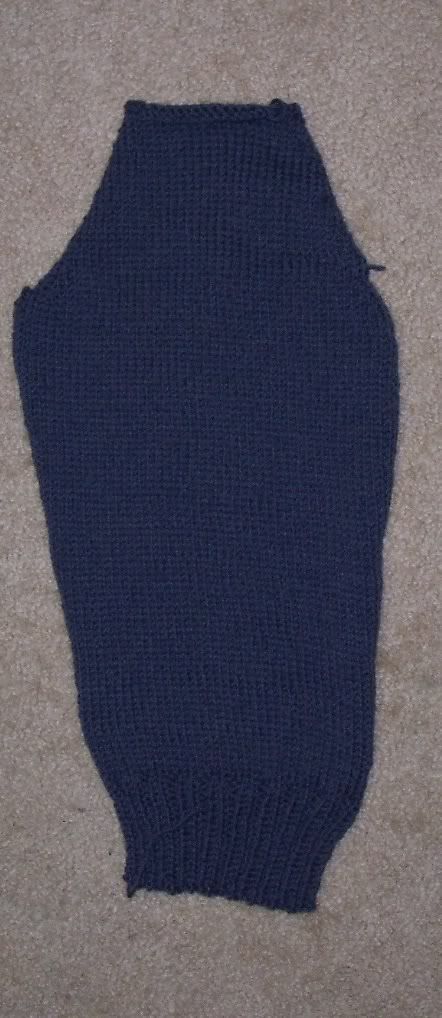 I'm flying through it! I decided to do it out of order of the pattern, knitting the collar piece before the skirt piece because I want to knit the skirt part of the cardigan until I run out of yarn. I think it's going to be lovely!
I also joined Ravelry. Thanks
Marlene
for the invite! *waves!* I only just started on adding projects and pictures. I'll have to look through and get a list of my stash to add it all. Whooo... that's gonna be a chore! If you want to have a look-see, my handle is urbanpagan (oh so original right?) and you can see me
here
.
On the college front, I got my first paper back last week with an "excellent job!" written at the top and last night I had my first exam. I aced it! 50 out of 50! I was nearly floating on clouds...
Well time to head off... as usual, I'm a bad girl, blogging at work and well... it's very nearly time for my lunch so it's time for me to go! ;)