The hat is up!
I took Monday off because it was my wedding anniversary and also because I had to have a nasal endoscopy. Wee. Yay. :P But what that means to all of you is that I didn't see them set up the hats for the
Hats with Heart Contest
. When I walked through the hospital the next day, they were all set up. And I was really glad to see there were a bunch more this year than last year. :) See...: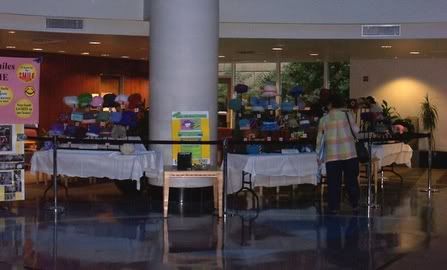 Here's a few more close ups of the three displays: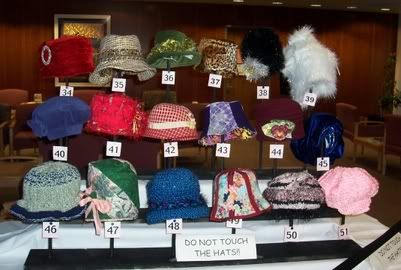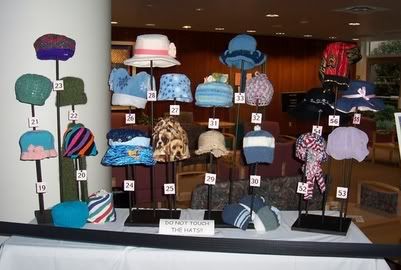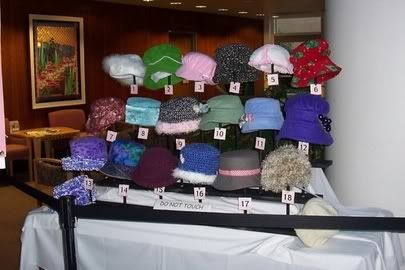 And of coures, here's mine:
I think it looks good on display. Hopefully I'll get a few votes. *Laugh* :D
When I got home today, I had a package from my SP waiting for me. Sweet!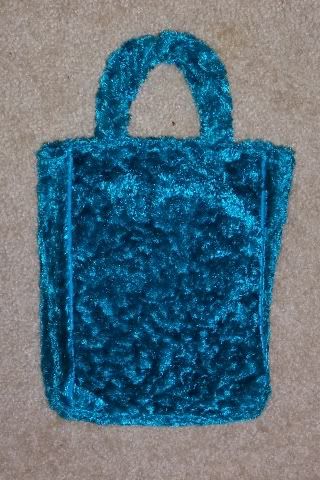 Can I just say this is the funkiest bag I have ever gotten? :P I can honestly say I don't think I would have ever bought it for myself but I do like it and it will most certainly get used! And not just for knitting. This is so a 'going out in Montreal' bag! But I didn't just get this way kewl bag. Lookie what was inside!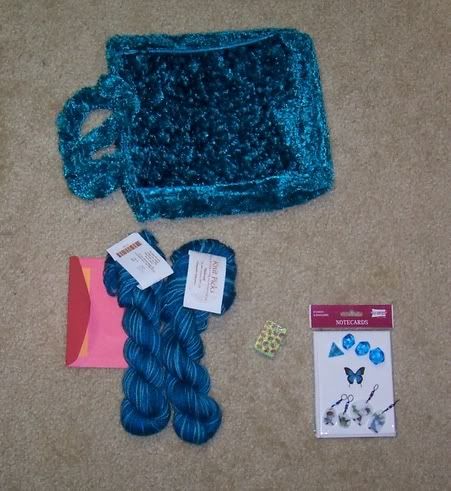 :O Shimmer yarn! *bounces with glee!*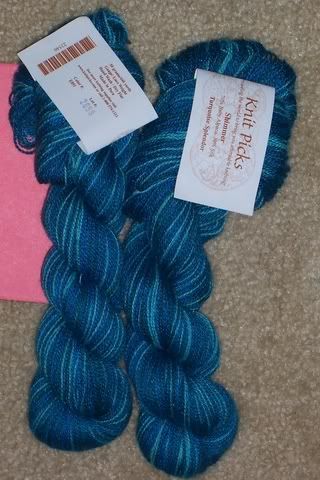 And dice! DICE! And some playing cards. And some cards in general. And the hands down niftiest stitch markers I have ever gotten.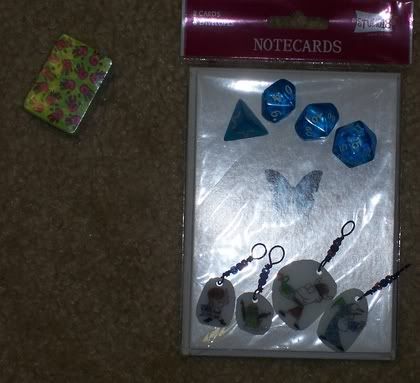 Munchkin
even. And the
Duck of Doom
even! LOL! I love these!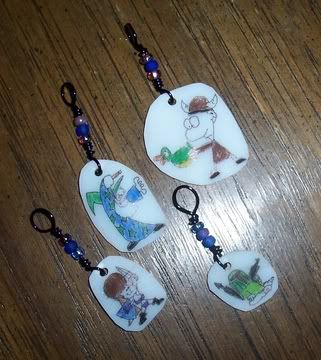 Oh I need to go find a pattern to knit with this shimmer yarn so I can use those stitch markers! :)