One! One sock! Ah! Ah! Ah! Ah! Ah!
I love the Count. :)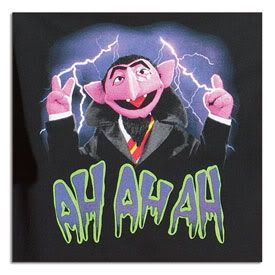 So yes, I have finished one of my sockapaloooza pal's socks. See...: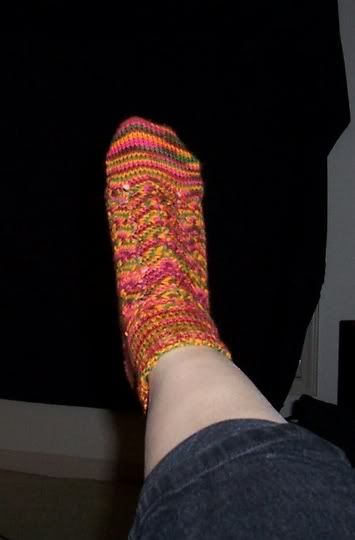 I'm pretty pleased with it. No matter how much I swore at it. And man did I swear. Released the inner sailor at least a few times. At least four! Four times! Ah! Ah! Ah! Ah! Ah!
... sorry I had to.
So can I also say I'm a happy camper because I didn't get my period today? Oh yes I am! *struts* And I'm not worried at all that I am pregnant. Oh no. I'm on Seasonale baby! This is the first month and it's so wonderful I could cry! But I'm not... cuz I'm not PMS'ing either. ;)
When I had my yearly 'fun with stirrups' appointment last month, I asked my nurse midwife about Seasonale. I was worried that I wouldn't be able to take it because of my maternal reproductive history. But she informed me that in fact, I was a perfect candidate. So they gave me a nifty little bag (which is now a sock knitting bag) and three months worth of pills.
Check it out...: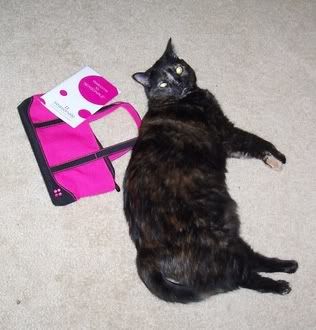 Fang was just as happy about it as I was! :)
Well off to knitting I go! *waves!*