*Bounce!* Wheeeeee!
I had a pretty good day today... until I got home. That's when I saw two packages sitting in my mail box. Curious, I looked at both and realized that one was the package of needles I got from an eBay auction and the other was from my Secret Pal! There were a few bills too but who cares about those? *dismissing wave* I got something from my Secret Pal! The day was even better now! :)
So I ran inside (literally) and tore open the box and this is what I saw: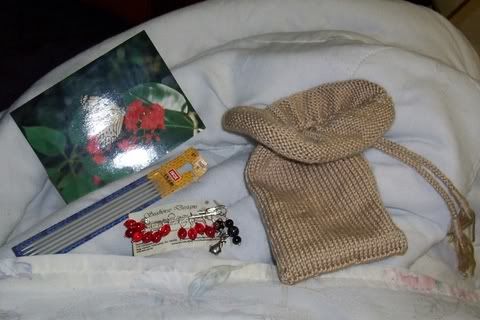 Look at the bag she made me! Isn't it lovely? I know exactly what I am going to use it for... :) And double pointed needles. I needed more of those! :)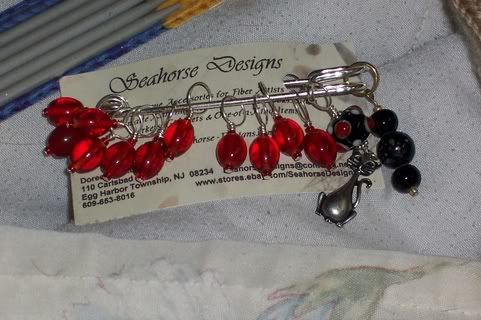 And the stitch markers... They are so wonderful. I love the stitch markers. I needed some too. ;) I love the red color... so pretty and I love the kitty! I'm gushing I know, but they are so great!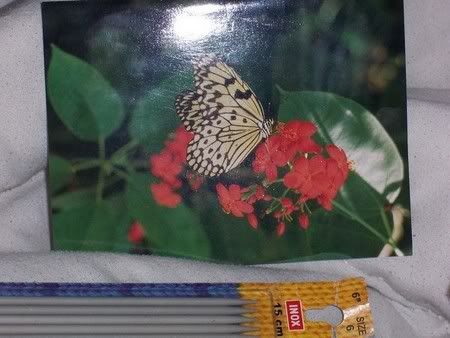 The outside of the card. So pretty. :)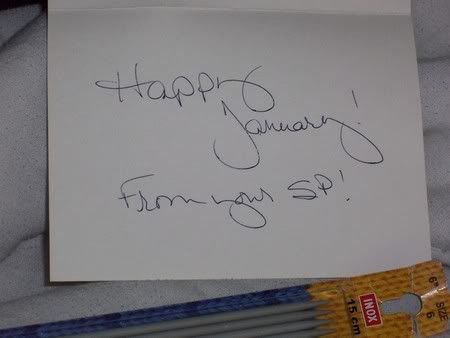 And the inside. A Happy January indeed! Thanks oh Secret Pal o' mine!