You ever have one of those days?
You know the ones... where you get to work late, you get your shirt wet because you obviously have a hole in your bottom lip and/or you were never taught to drink properly and then you get called into your boss' office and told you were a bad girl? All before 9am? No? Yeah well that was my day yesterday. Not a good day at all. Kind of made me feel like this: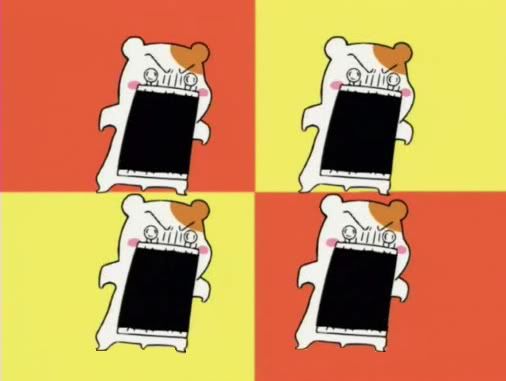 And if someone crossed my path, they would get a bit of this:
Yeah, it was a hell of a day.
On the good side, I did some more work on the Cut Your Teeth Socks. I'm pretty much back to about where I was before I
frogged
them. See...: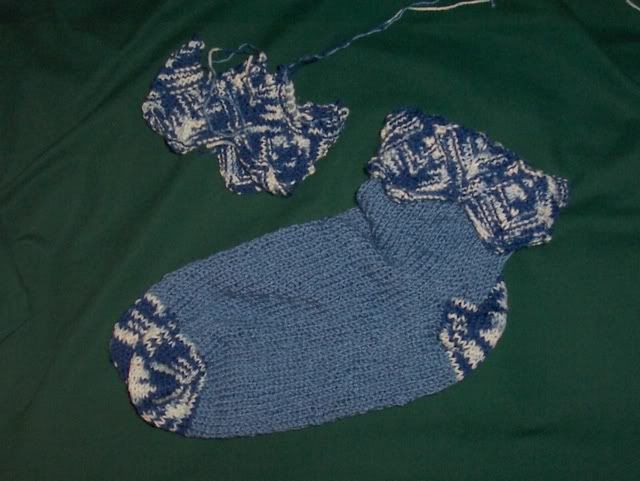 Realizing
I'm
a fool, I cast on the correct number of stitches to
accommodate
the cuff but didn't think about my
gauge
and you guessed it, they are too big around my instep. *sigh* But I'm going to finish them dammit! Oh yes I will. It's not a promise, it's revenge. You ever have revenge knitting? I think this is my first. I will finish these socks no matter how much swearing, screaming, tantrums and the like it takes. I'll finish them.
I have never hated a pattern so much in my life. It's pretty sad. But thinking about it, I only seem to work on these socks when I'm angry in the first place. I think they are my rage socks. I think that's what I'll call them from now on; Rage Socks. *nod* Much more fitting.
I was back at my
cousin's
house again this weekend. We got some cross stitching done. I finished the one I was working on for a friend of mine. Now to iron it and frame it. Here is it post hoop: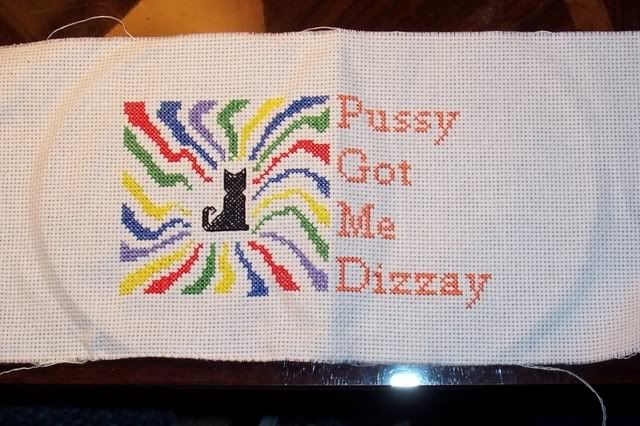 She doesn't even know I made it for her so I have to get it all framed up by Sunday. I am watching her kitty while she is out of town so I want to be able to have it all framed and wrapped up for her so when she gets home, she'll see a
giftie
sitting there for her.
In response to comments:
Helen
said: great colours on you! very nice. close call with the black!
Thankies
! I'm liking the colors too. And I know what you mean by close call with the black. I was sweating!
La Bean
said: YES. You finished!! It looks great!! The blues are a good color on you.. I'm seeing a silver chain with a pendant with one of those light blue stones.. Is it Aquamarine? or Opal? The light blue is bright as hell, and I love it!
Thankies
to you as well. And actually, I have a dark sapphire necklace I wore with it the other day that was just stunning!
Deawn
said: Love the
tubey
on you. Very nice, indeed. Thank you for making it, because I now know that actual women with actual breasts can wear it, and not look as if they're in traction. (The model used for the pattern basically scared me off)!
And
thankies
to you too. Yeah, I know what you mean when you said the model scared you off. I looked at the neckline on her and thought....
hmmmm
... my breasts are -definitely- bigger than hers. I'll let you know, I had to seam in the neckline about an inch extra on either side to get that neckline right for me. Without it, I was popping right out! :O
Heather said: Hi Lisa, the
Tubey
is fantastic, and I think it looks great on you! Super colors, and it's gonna look great blocked, too. Congrats!!!
Oh now I'm just gonna start blushing... thanks. :) Yeah it blocked very well. But the back is a bit
poofy
. I'm not too sure how I feel about it. I may have to see if I can alter it in some way so it lays flatter but for now, I'm not worried. :)
Ponytail said: It looks really good. I'm just finishing off the arms, and then I have the body to do. I was starting to feel it was never going to get finished (I have a few other things on the go too) and wanted inspiration from someone else who'd finished it. And I got it !
It looks great - different to the original pattern photos, but great nonetheless. Congratulations !
That's it, now I -am- blushing. :P I'm glad I was able to give you inspiration. What size are you making? I made the large. I knew I wouldn't need to but I wanted it looser than the pattern called for.
When I showed Eric, he said:
Eric: "Well, I'm not sure about the neckline, but it's nice."
Me: "Well hell, it's not bad for my first sweater."
Eric: "It is? I was sure you had made one already. Well in that case, I love it!"
He's such a nut.