Socks done. On to a UFO...
I finished my travel project... socks. I just love taking socks with me to work. They're small, easy to work on and of course, I get all sorts of "

oooohs

" and "

aaaaahs

" when I'm working on them. :P So here they are, a quick pair of ankle socks: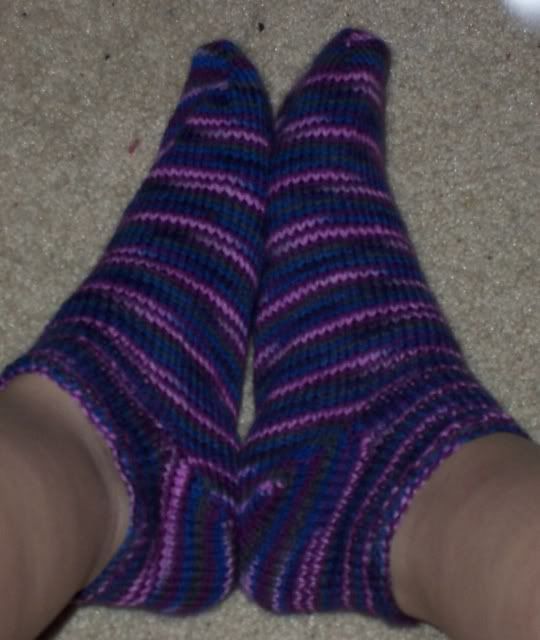 I have really come to like ankle socks... especially with the weather here. It's supposed to be in the 70's for part of the time next week!
So true to my word (well mostly) I decided before I started anything, I would work on a UFO. I pulled out the
Cut Your Teeth Socks
I was working on... many, many moons ago. I sat there and stared at them.
Just stared.
I had no inclination to knit them. None.
I have come to the conclusion that I really dislike cuff down socks. Yup. Can't stand em.
So how do I fix this? Well... frog it! And start over with toe up. But I've kept the cuffs though. I'll graft them using a three needle bind off.
So here we go...: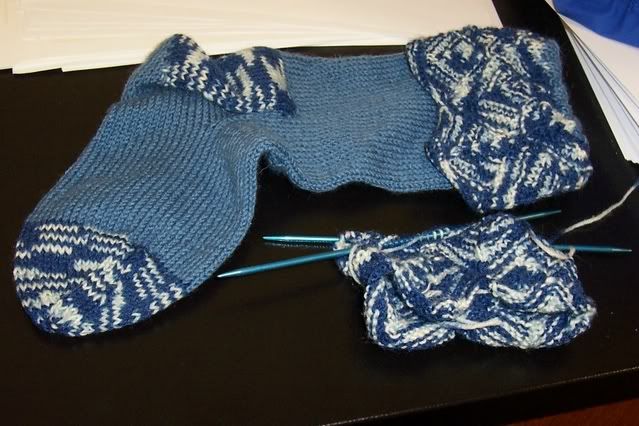 Brace yourself...: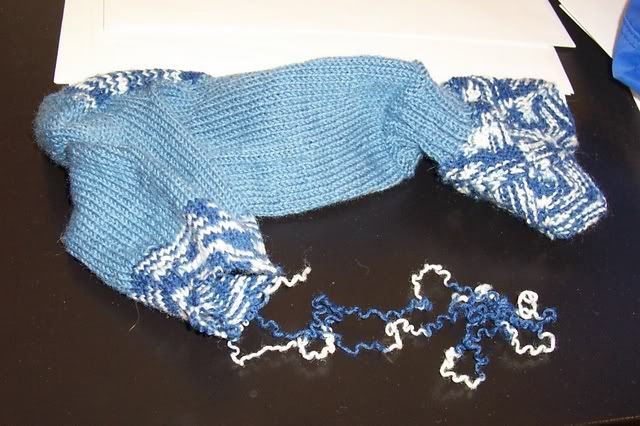 Okay you can open your eyes now...: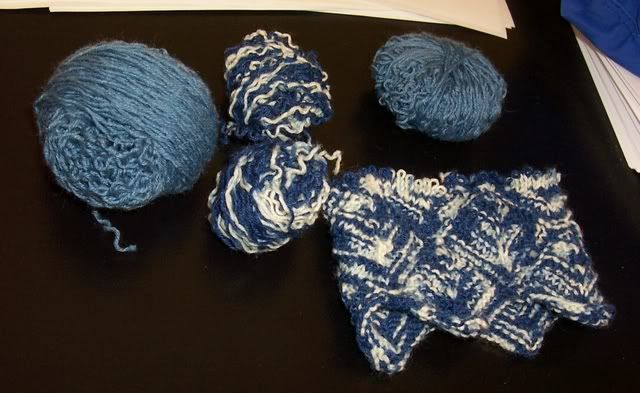 Voila! Now to start over. ;)