Fixed!
So I got the new mirror for my car in on Wednesday. Eric was home most of this week so I really wasn't focused on much else. ;) Today I got home and realized I hadn't even opened the box to make sure it was the right mirror! And when I first pulled it out, I didn't think it was. It just looked huge! So, grumbling and mumbling, I went outside to compare it to the one that was currently on the car. What would you know... it was the right one! I really looked at it for a few seconds and realized, there was no way I was going to pay some guy at a body shop $60 to put it on! If I could replace the valve cover, the radiator, and various other stuff on my old diesel Mercedes, I could put on a frigging mirror! :)

Here the car is with no mirror: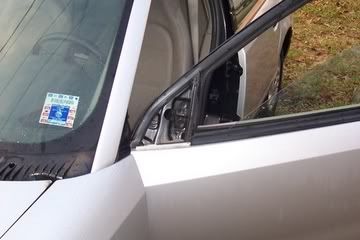 Looks odd doesn't it?

And after about ten minutes, a 10mm socket, and a 4mm allen wrench... (as Eric would say) "Vi-O-La!" *laugh*: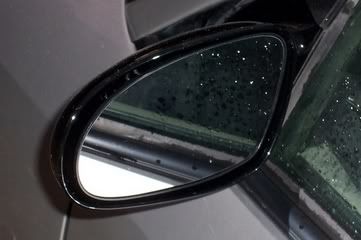 and: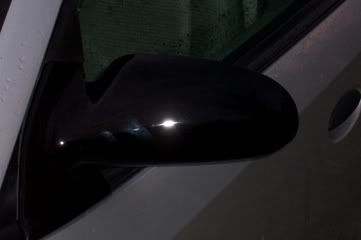 I'm so proud of myself. :)

So I went inside when I was done and looked out the window to a beautiful rainbow. Sadly, the pics just didn't come out at all. :( But while I was trying to take some pics of the rainbow, I got to see this: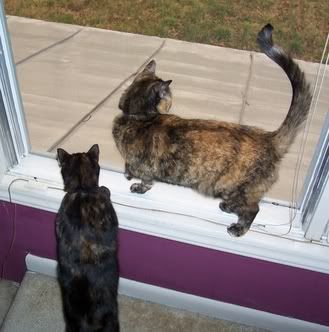 They are so cute! But to top it off... later on this evening, I got to see this: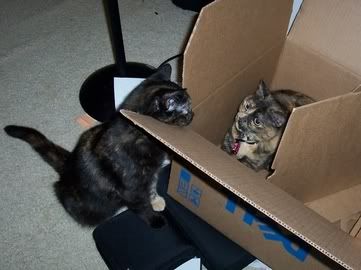 So feeling really good, I sat down and actually knitted for a bit. (No kidding!) I was going to start the color change row but I'm feeling really tired this evening. But hey, it's a toe!: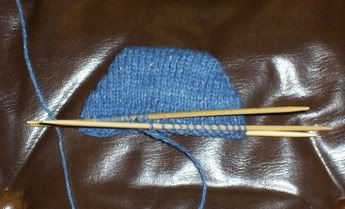 I'm going to have to really, really knit my ass off this weekend to be able to get this sock done by the 15th! I have a feeling, that ain't gonna happen so I posted a note on my Sockapalooza pal's blog to let her know I would do my damnedest to get them done by the 19th. I'm leaving for Las Vegas on the 15th and I will be on a plane for four hours so you never know. *shrug* I might finish the sock on the plane if I don't finish it this weekend. But I'm really going to try and finish them this weekend.

In reply to comments:

From my Sock Pal: Just wanted to let you know that you probably wont see us in your mailbox until the 23rd or 24th.

That's okay! I'll be out of town for a few days too. :)

From monkeemaven: And that looks like a gorgeous yarn shop... not that I can think of a non-gorgeous yarn shop.

Oh it is a great shop! I should have taken some other pics of the rest of the store, but there were a lot of people in the store and most of them were ducking when I pulled out the camera. :) And I know what you mean... I have yet to find an ugly yarn store. :P