Woot! Done!
I finally got my Sockapalooza socks done. Yay! :)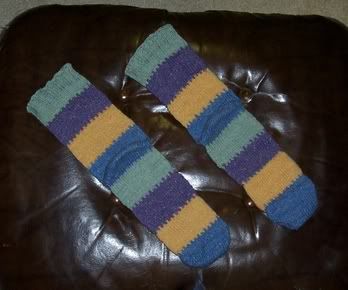 Now all I have to do is weave in the yarn ends and send them off to my sock pal. Gee, only 13 days late. Doh! I'll make sure to send them Priority so she gets them by this weekend.
In other news... I got to see Eric last night! He got sent out from Dayton to work a few flights this morning out of Raleigh so he flew in last night. It was so great to see him! Yeah I know, it's been about a week and a half since I've seen him but... wow, I miss him some days. I stayed with him in his hotel. *happy sigh* It was just so nice to snuggle. :) *giddy giggle* He'll be home this Wednesday for a few days and then after that... he's based in Charlotte. No he still won't be living at home yet but at least it's only a half hour flight or a two hour drive and he can come home.
In other, other news,
Azuredrake
and I went thrift store spelunking again this past Saturday before the Stitch N Bitch. We went back to My Secret Closet in Hillsborough. While we were there, she spotted a few things that just told us it was kizmet that we were there. :P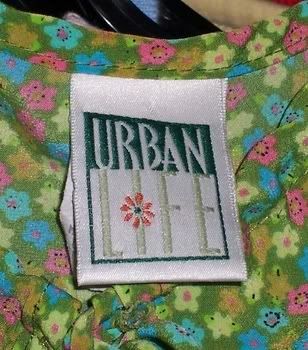 and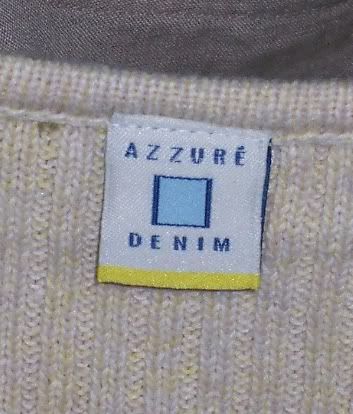 *laugh* I -had- to take those photos. Sadly, this did not bode well for me. I found only one shirt that I liked and that fit. But she cleaned up! She got one really cute outfit and a few cute shirts. While we were there, I couldn't help but look at the bags. While I am not normally a big bag/purse woman, lately, I've been drawn to them. I found this: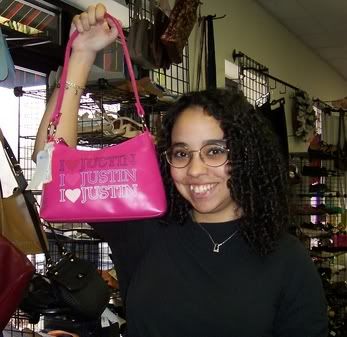 I love ya Justin! ...just not enough to fork over $5 for such a screamingly pink purse. :P
In even more other news, I started trying my hand at spinning! Yay!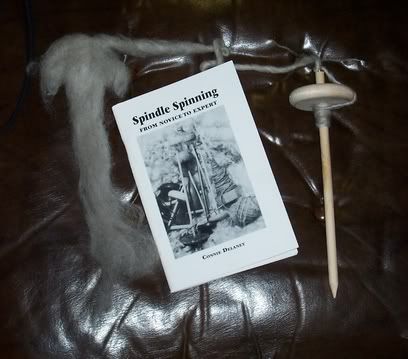 I picked up that book from
Yarns Etc.
the other day. It's pretty good. I think I'm still going to sign up for one of their spinning classes though...
And here they are... trying to use their kitty mind control to get me to give them tuna... look at their eyes... mesmerizing aren't they? *eyes cloud over* Yes... I will go get the can opener my pretties... *walks into the kitchen in a trance*