Flashing my stash!
Whoo hoo! Down to the wire. Silly me forgot about this this morning and left for work without flashing all you wonderful ladies and gentlemen out there. Well... here it is... the moment you have been waiting for...





(Have I built you up enough yet?)

...

Wait for it!

...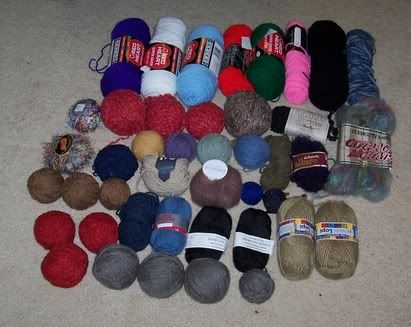 Bam!

...

Yeah, not all that impressive huh? Having only started knitting in July of 2004, I thought I was doing pretty good on all the yarn I was beginning to horde. But then I began browsing blogs and realized, I have not even begun to understand the true depth of what an obsession can be. :P *LOL!*

But... I forgot about the Cone of Power! (Shame on me!)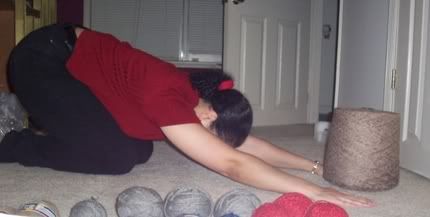 The almighty cone of chenille! I bow before thee! I have no earthly idea what I will do with you but dammit... I bow before you! :P

And of course... what's some prOn without some pussy eh? *wink*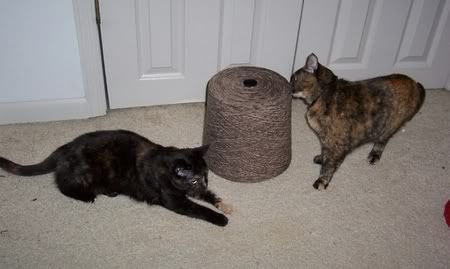 They are mesmerized by the Cone of Power as well...