Fun filled day.
Oh boy was it ever! The day started with the Mebane Dogwood Festival. Mebane is a small town of about 7,200 people. I got there pretty early and as you can see, there were plenty of people there before me: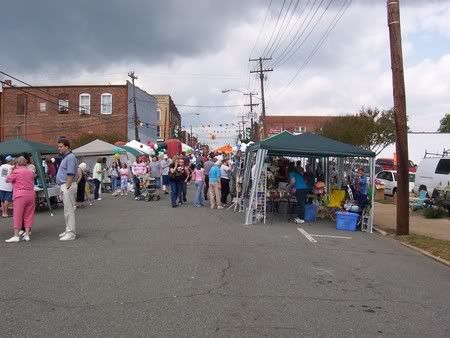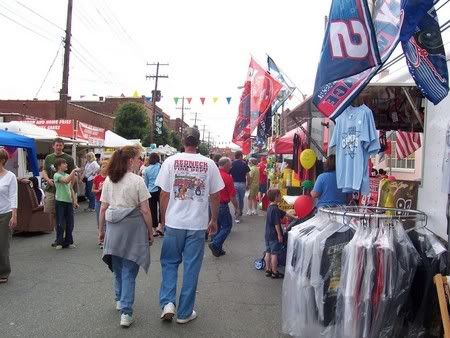 There were even rides!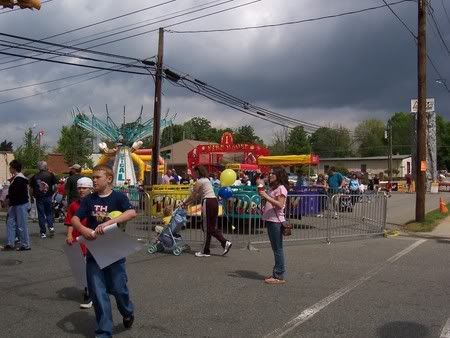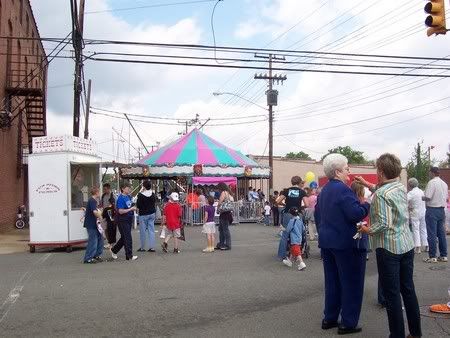 And no, the threat of imminent rain showers didn't seem to stop more people from showing up either. While I was there, it actually got sunny. :) There were two stages with dancers (didn't get any pics of them because the crowd was -way- too thick) and one stage with a great jazz band. These guys!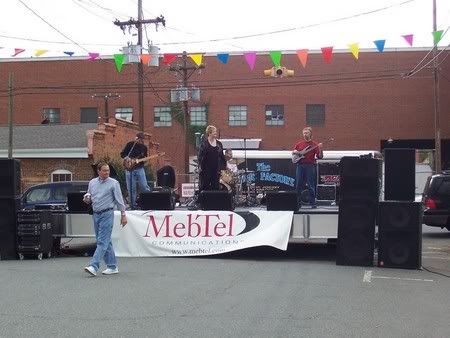 I got there when they had just started. By the time I was leaving, they had a huge crowd around them as well. :)

Once I left, I went straight down to Carboro. Since
Azuredrake
wasn't going to be at the Stitch N Bitch, that left only me and well... I was in no mood to sit there by myself today so I stopped by at
Yarns Etc
. I'm so glad I did! I was there for about three or four hours and had a great time. A gal named Preethi was working there today. This was the first time I met her. She was really nice and she was working on a tank top (I think). *laugh* I'll be honest, I forgot! (It could have been a cardigan!) If you are reading this Preethi, I'm sorry I forgot! *giggle*

Anyhoo, she had the most even hand I have seen in person. Her stitches were just perfectly even. :)

Ivy was working there today too. She is working on an afghan. See...: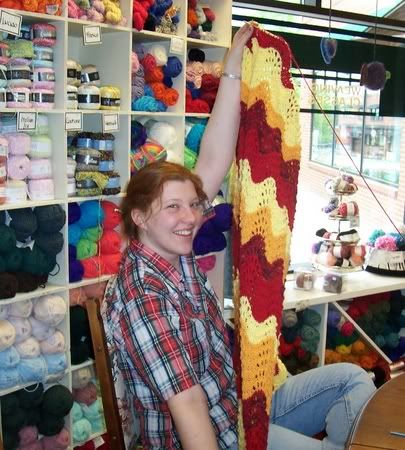 She said she wants it to be six feet in length when it's done. She's got about 45 inches right now. It's a wedding present that she has to finish by next week! I think she'll be done in time though. Nothing like a deadline to make you sweat. :)

While I was there, I got a lot done on my Cleaves.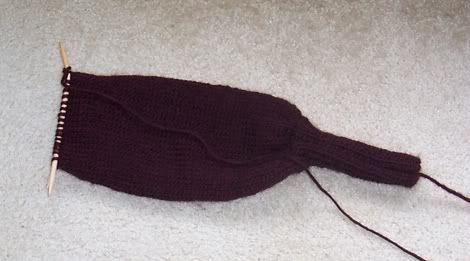 I would have stayed and gotten more done but silly me left the other skeins of yarn at home! *grumblegrumble* You learn something new everyday. I learned to never leave the house without at least one extra, fresh skein of yarn. :)

Trouble and Velvet could care less about my progress on Cleaves. They were more interested in the birds outside.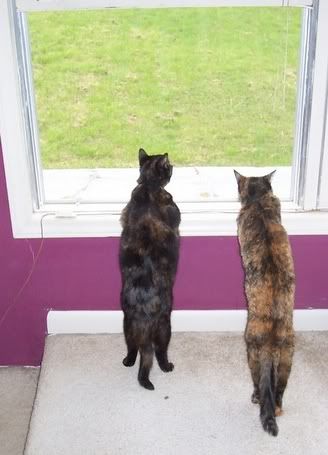 They are so cute sometimes! :)