Goodies in the mail!
I got home from a four day weekend in Minneapolis and I was surprised to see a card from
GigetTM
, a post card from
Westozcaat
and some goodies from my SP! She sent me a card and some yarn. I see socks in my future! :)
It was nice to come home after two flights that were delayed over an hour each (one in the air!) and see all the goodies from such lovely ladies. Thank you! :) When I got to work, I had some stickers from
Azuredrake
! She beat me to it! I was going to RAK her... oh well... you're still getting something. *wink*
So while Eric and I were in Minneapolis, we stopped at the Mall of America. Oh wow this place is huge! And nifty as heck too! Check out the rides in the center of this place: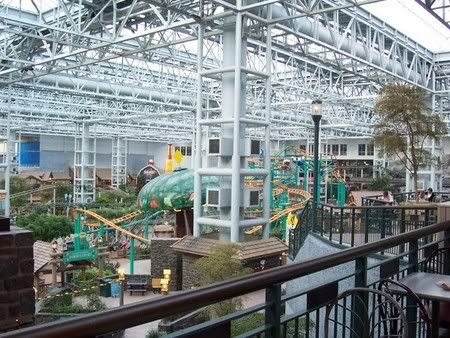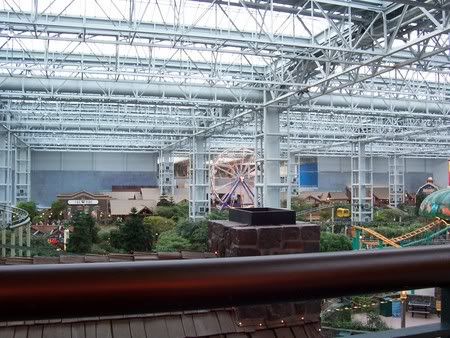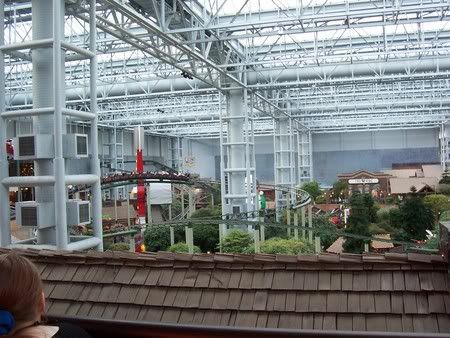 What confused me though was this:
A gas pump in the middle of the mall? *scratches head* It looked like it pumped actual gas but really, I wasn't sure. Eric couldn't figure it out either. *shrug*
I didn't do much knitting while we were gone. We were visiting a friend so we were all over the place. We found some great comic book stores, game stores, and vintage clothing shops. Sadly I found only one yarn shop and it was as we were heading to the airport to fly home. :( Oh well... maybe next time.
And I've finally decided... I will resist the urge to order yarn no longer! Need yarn! Must knit
I Do
and
Cleaves
! Must do it! Of course, I have no idea which yarn to use for I Do... *ponderponder*