Mama's got a brand new bag.
Lookie. I finished the bag I was making for an RAK. :)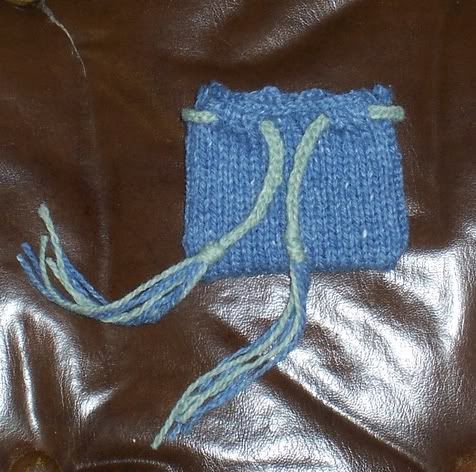 It took about two hours total to make. Not too shabby actually. The I-cord really took the longest and that's because I had never made one before. You never realize how much you automatically turn your work until you are focusing on -not- turning it!
Two more to go and I'll send out all the rest of those stitch markers I made.
I also changed my counters. I got them from
redflyer
on the
Knittyboard
. Her hubby made a
nifty site
. Go take a look-see. I think they look a lot better than my old counters. :) Thanks! *waves*