*Insert nifty title here*
Nope. I couldn't think of a damn thing to title this post. Apparently, blogging on medication that can cause drowsiness tends to impede the creative thought processes. Or maybe because it's 11:15 and I should have gone to sleep a long time ago.
Pick one that works for you. Both work pretty well me. ;)
So what did I do that kept me awake and yawning so much I think my jaw is about to unhinge? Why this!: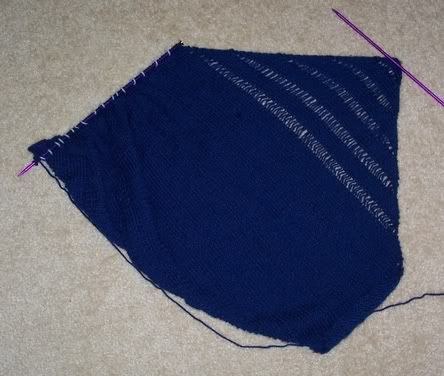 My
Clapotis
has been my on again, off again, home project and tonight, it demanded attention. :)
At work, I did a bit more on the
I Do
shrug. I am past the infamous
Row 60
: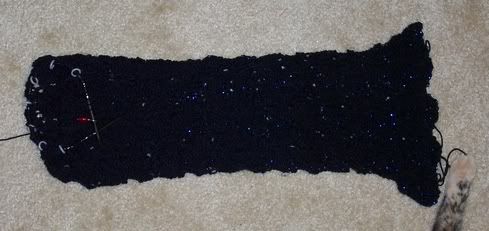 Any why yes, that is Velvet's paw in the picture. No matter how hard I tried, she was determined to photographed!
Well, these meds are kicking in and I think I should listen to my still recovering body and go to bed. Bah! Forget about bed. Look!
Adult Swim
is on! ;)