*sniffle, snort, cough, sniffle* Part two.
So I'm home again today. Still feeling pretty ill. Thankfully though, I am feeling better this afternoon than I did this morning.

Especially since I got a package from my SP! I've said it before, but I'll say it again... she's so good to me! :)

Lookie!: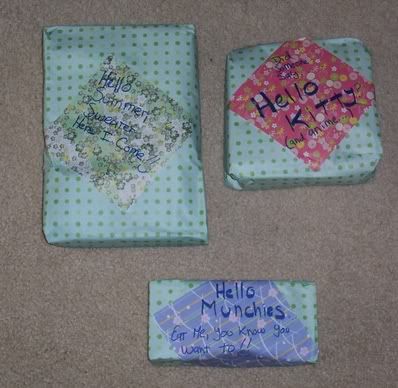 Pretty packages! And what was inside? Lookie!:




Here's a close up:




I love the little witch! :)

And some candy!:




And some yarn!!!: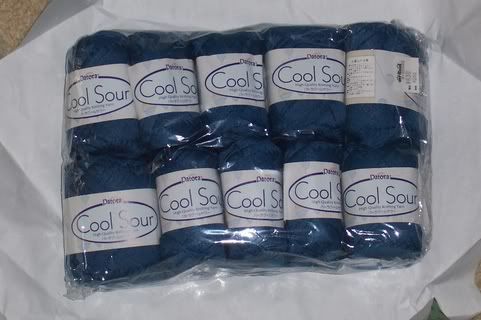 She mentioned a summer sweater and I agree! I had wanted to make
Tempting
but I wanted to make it in a light weight yarn as it never really gets all that cold here. I think this will be the perfect yarn for it. :) I'll do a gauge swatch later on and see how it comes out.
UPDATE!
Apparently, I'm blind. I should know this as I wear glasses but there are times it needs to be brought to my attention. My wonderful SP messaged me to take a look in the hankerchief that she included in my package. I did and lookie what I found inside!:
The cuteness! He's about an inch long and going right on my desk at work tomorrow too! :)