Minor knitting progress
Well the nice thing about being home sick is that you get more time to knit. The problem with being home sick is that you sometimes have no urge to have that much heavy fabric on your body when you are already overheating. Blaaaaaaah.
So once I woke up I got to working more on the scarf: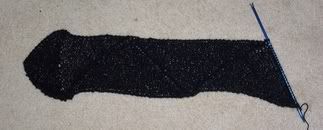 It looks like absolute ass right now because it's not blocked but I do like the way it uses the short rows to make the triangles. This will be great when it's all done and blocked. I'm making it out of
Plymouth Indiecita Alpaca
in color 500. I love this yarn!
I picked up the afghan for a bit too: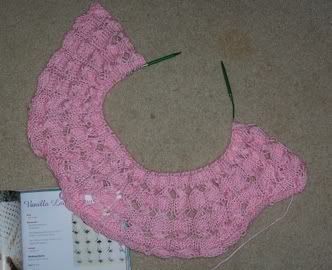 Here's another close up of the stitch: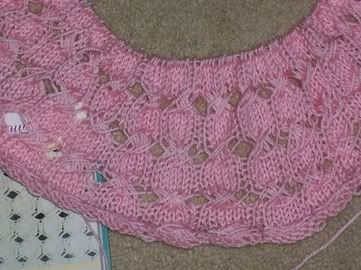 In response to comments:
I won't pick out each particular comment as I'm really, really tired but I wanted to say thank you to all of you for your support. It really helped me a lot.
Okies well back to the futon and the covers for a bit.