Whatcha knittin?
That seems to be the question of the day. Not that it's a bad thing. I'm just working on a lot of things right now.
So here's the list. Of course, I'm still working on I Do. Thanks for everyone's votes on the poll. :D I did need some prodding to get this finished. Here is the progress on the second sleeve: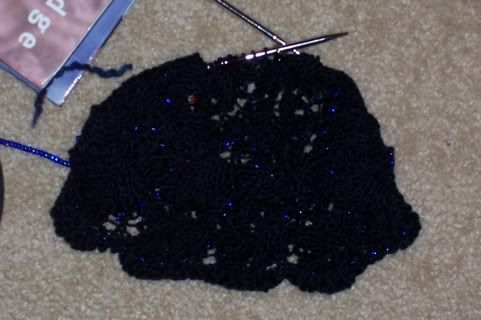 I started working on some socks while I was at GenCon just because it was easy to travel with sock knitting. Here they are: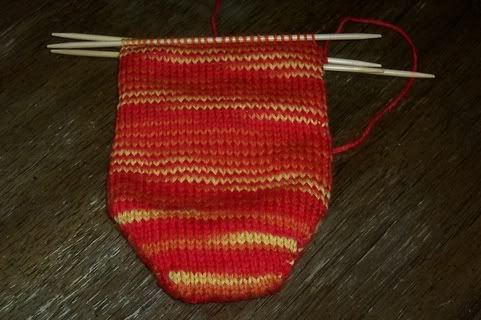 And today, I finally started on my hat for the
Hats with Heart
contest that is going on at UNC Hospitals. I'm using some left over Merino and some Encore I won in
Elizabeths' contest
. Here's the start of the ruffled brim: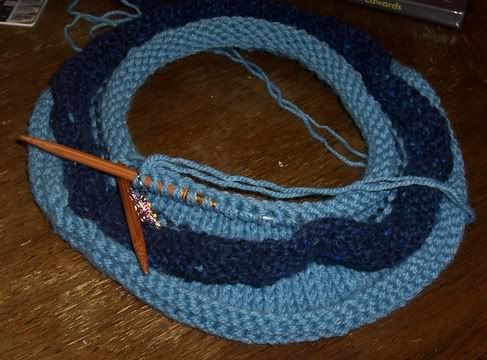 Well that was a quick knitting update for everyone. Good night!