A quick post for my SP
I've been pretty busy this weekend so I wanted to just add a quick post. My SP sent me a quick treat.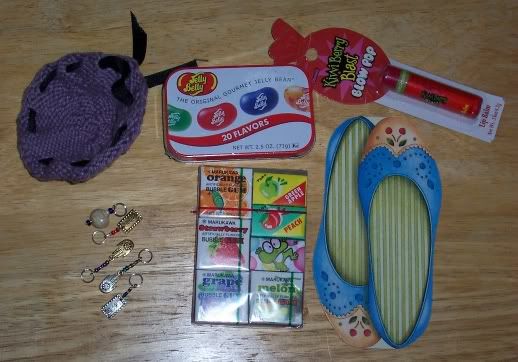 Some great stitch markers, a card, a bag to put other stitch markers in, gum, a blow pop, and some Jelly Beans.
Isn't she great? Eric's eatting the gum right now. ;)
I'll add some knitting content (yes really!) and reply to comments later.

Thanks SP!